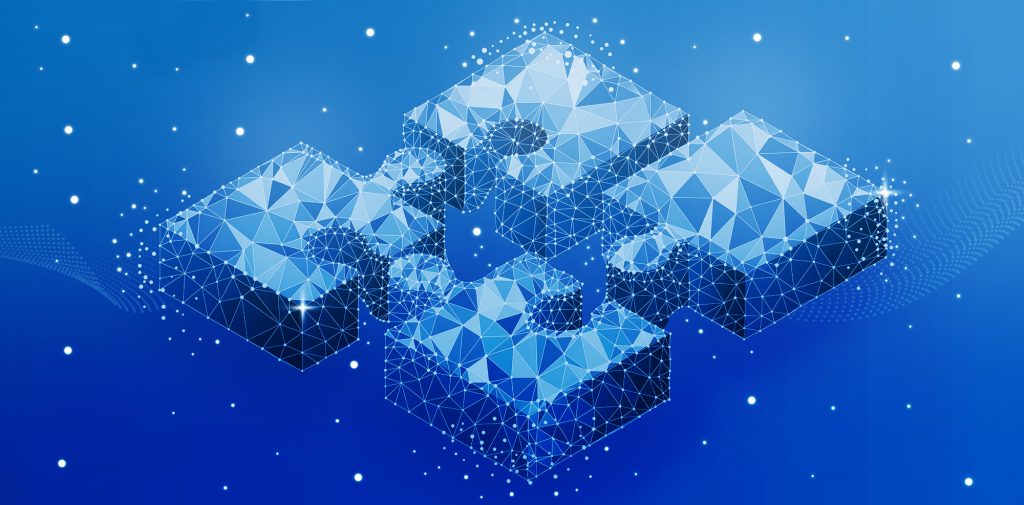 The COVID-19 pandemic has made it clear that the digital channel is rapidly becoming an integral part of people's everyday lives and a critical aspect of business operations. For the last 18 months, digital channels have been central to how consumers research, purchase, complete tasks, and entertain themselves. It doesn't stop there: millions of Americans are working and attending school from home through digital channels.
Businesses of all types and sizes are reevaluating their digital channels and realizing they need to improve their digital capabilities to adapt to new consumer behavior patterns. Many companies are taking the steps to begin or accelerate their digital transformation.
Conversation about digital transformation tends to focus on the selection and implementation of a specific technology or platform. Articles from software vendors often suggest your business will be revolutionized if you choose their platform or product. This promise may hold some truth, but it glosses over other factors that are crucial to successful digital transformation. Based on our experience with clients over the past 20 years, we have identified four key elements that drive the success of digital transformation.

Before we discuss those four elements, we should first define what we mean by "digital transformation." When working with clients, we support several types of digital change:
Digitization – the conversion of non-digital assets into digital ones. An example would be an online form replacing a printed one. At this level, clients want to leverage a basic website or app, and perhaps apply some digital marketing tactics, but their fundamental business operations remain the same.
Digitalization – the improvement of business processes by the introduction of digital technology. This usually involves the automation of formerly manual processes. Digitalization is a more complex digital change, where technology is key. It is usually an effort to increase efficiency and reduce costs.
Digital Transformation – this is a fundamental change in the business through the application of digital technology. This transformation involves reimagining how customers find, select, purchase, use, and receive services from an organization. Digital transformation creates a radical change in the experience the customer has with the organization. Digital-first thinking leads to the creation of new products, services, and revenue streams.
We believe that the time is right for companies to think deeply about digital transformation, so we will focus on that for the rest of this article.

What are the 4 Key Ingredients in a Successful Digital Transformation
Strategy
I suppose it comes as no surprise that the strategy guy believes strategy work is key to a successful transformation. Your initial strategy work will pay off throughout the transformation journey. As a leader, you need to define your ideal future: paint a clear picture so all your stakeholders can understand what digital transformation is, why you are doing it, what impact it could have, and how it is actually going to happen. Digital is a powerful tool that can be used in a variety of ways, but what are the right ways for your company? You could develop new channels such as mobile and email. Or add new revenue streams such as e-commerce, or new digital products and services. Perhaps your focus should be on operational improvements within marketing, sales, or customer service. To determine what is right for your company, you should ask yourself multiple questions, including:
Who are the customers you want to impact? Are you doing this for your existing customers, or as a way to capture new customers or markets?
Is your digital transformation a way to keep up with or overtake the competition, or to define your own future?
What are all the steps you need to take to realize this new opportunity? Remember that a transformation may require changes to organizational structure and operations, as well as technology.
Tools
Once you have a clear vision and definition of your digital future, you need to evaluate your technology. What do you have in place currently, and how can you fill any gaps in your technology capabilities to reach your desired future? Today's digital tools can help you create, manage, and measure the effectiveness of new channels and new services. They can be tailored to deliver a highly personalized experience to the right customer at the right time. However, in most cases, they are generalized platforms and require significant work to adapt them to your specific business context before they deliver on their promise.
When you start to look at digital tools, you will quickly realize that you have an overwhelming number of choices. The MARTECH 5000 companies offer over 8,000 solutions for running your digital business. Finding the right fit for your organization is critical to success. We recommend that you do not attempt to make such a momentous decision on your own; bring an expert advisor on board to support you during the vendor selection process.
Once you select your technology and tools, implementation will be no small task; some buildouts can take 9 months or more. During the implementation buildout period, you will face many decisions you may not feel equipped to make. If you have ever undergone a home remodeling project, you may recall the feeling—where do you want your light switches? What is your preference for outlet colors? And you are still performing your regular day job in addition to overseeing the transformation project.
People
Getting your employees invested in and aligned behind the transformation will help you overcome the challenges that arise when an organization undergoes major change. Leveraging the work from the strategy phase, you will be able to communicate to the entire company a clear vision of what the transformation is and why you are doing it. Your employees may understandably have anxieties and objections related to a significant organizational change, and you will need to work with them over time to hear and address their concerns. This requires more than a single announcement—you need an intentional ongoing communications program. You will more than likely need to evaluate and adapt job descriptions, training, and even compensation as your company moves toward your desired future. In this effort, your HR team will be a valuable ally.
Additionally, you will probably need digital talent you have never hired before. How do you know what to look for in an employee if you have never hired for a certain skill set before? Will you be able to find and attract the talent you need? Once you have hired, will you be able to keep your new employees happy and engaged in their work, with managers who understand how to support their success? Outside consultants with digital transformation experience can provide valuable support in facing these new challenges successfully.
Processes
New technology, new people, and new products will significantly change how work gets done. With new tasks, insights, and incoming data, your organization must evaluate and adapt existing processes. You will also need to create new processes and continually improve them based on data you collect about their effectiveness. Do not underestimate the amount of time and effort this will demand from your leadership team. Macquarium has helped many organizations design, implement, and measure the impact of new processes; we can provide support for new content creation, marketing programs, sales processes, and customer service, and we can teach you how to leverage collected data to provide insights to the entire organization.
I hope you have seen that digital transformation should be understood as much more than the adoption of a particular technology or tool. Digital transformation is a challenging yet necessary objective for any organization in our digital-first times. Defining your digital future is difficult to do on your own when you also have a day job as a leader in your organization. Digital transformation is a whole-enterprise effort that requires commitment at the executive level and impacts all departments in an organization. As customer behavior and technology continually change, digital transformation is more of a marathon than a sprint. After the initial transformative implementation, your digital presence will continue to evolve as new touchpoints, capabilities, and technologies emerge.
Macquarium enables organizations to raise their digital game and become more customer-centric at every level. We have helped companies large and small set strategic direction, design organizational structures, execute change management programs, design processes, and select and implement new technologies. Whether you need assistance solving a problem, implementing programs, or simply understanding your challenges before defining solutions, don't hesitate to contact us.